The government of Uganda has a tendency of shutting down the internet especially when national elections are drawing closer.
WhatsApp, Facebook, Twitter, Instagram, LinkedIn and many other online platforms are always affected,  yet many rely on them not only for communication but also for businesses and studies.
The government of Uganda claims that internet users take advantage of these applications especially Facebook to spread wrong information and incite violence which disrupts peace.
These Digital Rights violations have stripped many Ugandans off their ability to take part in the digital economy and to organise and converse online. It has also led to substantial economic loss for both businesses and the companies that own these online platforms as they lost revenue since they couldn't conduct their businesses on the platform.
"You cannot market your products and services on Facebook in countries in which it's banned therefore if your target audience is Uganda, you are at a loss at the moment".   Says Smith, a prominent businessman who has been cut off from his Ugandan market.
According to Ms. Christine Adero, a Founder and Team leader of PASSAGE Technologies, the proliferation of this continued Facebook shutdown and digital border walls is a worrying sign not only for human digital rights but also for the future of an open and free internet.
"I wonder why someone would shut-down social media even when the COVID-19 pandemic has reinforced that we strongly rely on these platforms for information, communication, health care, business and education" Christine adds.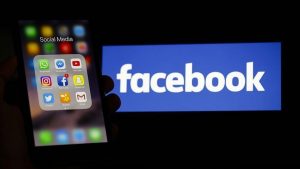 In 2021, after nearly a month since the shutdown on the internet, the government of Uganda started to partially restore internet connectivity. Whatsapp, Twitter, Instagram and other Platforms were restored except Facebook which met its demise when it took action against pro-NRM Facebook accounts that it blocked on its platform. The government then responded with shutting the app down .
This platform that has about 2.7 million Facebook subscribers out of the 18 million internet users in Uganda still requires a Virtual Private Connection in order to get access to it. The majority find it inconveniencing and data consuming hence cutting them off from the platform.
A number of Ugandan Citizens still do not understand why even after other apps were restored, Facebook remains shutdown in Uganda.
Uganda Communications Commission E.D, Irene Ssewankambo expounded on the matter and said, "Government is engaged to improve the working of Facebook in the country and is trying to improve its operations" as an explanation for why the app remains shutdown.
But the Government spokesman Ofwono Opondo said the other elements of social media like Twitter, Instagram, Whatsapp were released because to a less extent, they are not as lethal as Facebook.
However, Sandra Aceng, the Program Manager, Women of Uganda Network, an organisation that aims to promote and support the use of ICTs by women says the government's action to ban Facebook in Uganda was a revenge to Facebook's action of blocking accounts of pro government entities.
"This has extremely hindered the right to freely access information online and participate in the democratic process". She adds.
Sandra also notes that the use of technology that greatly promotes the participation of marginalized groups and structurally silenced women like the LGBTIQ, Persons with Disabilities, activists, and refugees has greatly been affected negatively.
Facebook is highly used in developing countries such as Uganda, and it being blocked by the government is a huge setback to the advancement of digital rights especially women's rights onlineand this could push many into completely abandoning the platform.