A magazine show covering issues on African development hosted by Sonny Decker on London's Resonance 104.4fm. Broadcast live every Thursday from 1 pm – 2 pm.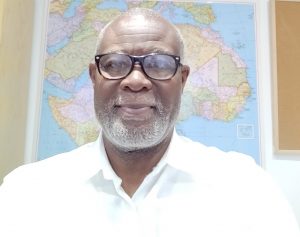 My name is Sonny Decker. I am a radio journalist and broadcaster. I trained and worked in radio in Ghana (West Africa) before relocating to the UK. In 2003 I worked on a one-off contract for the BBC World Service as a presenter on a programme about the importance and significance of water in religion. In that same year, and up to 2006, I presented a news current affairs and Arts programme for London's Africa Centre charity radio programme called "Talking Africa".
From 2006 to 2008 I worked on a freelance basis producing and presenting an African development-focused discussion programme I called "Talking Africa" (after the Africa Centre charity programme ended) with then commercial, and first "Black" radio talk station in the UK called "Colourful Radio". Currently, I produce and present a live radio show about African development affairs broadcast weekly on Thursdays, repeated on Tuesdays, on London's Resonance104.4FM station.
Resonance 104.4FM is a three-time recipient of the Radio Academy Nations and Regions Award for London between 2009 and 2011. In 2019 Resonance FM was shortlisted for the "Arts and Creative Radio of the Year Award".
Go to player and click on for more episodes.
More episodes on Mixcloud.